In order to promote and assure the future of archery it is necessary to have youth programs.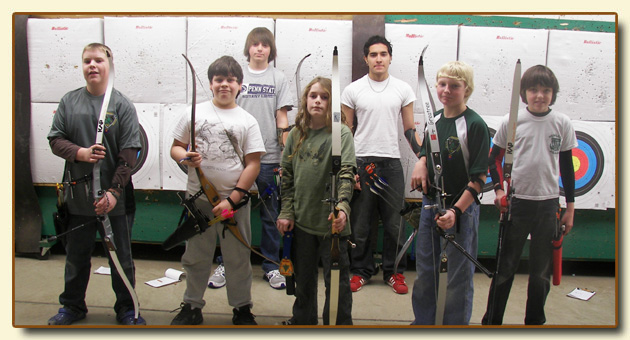 Hemlock has various youth oriented archery programs with excellent instructors. JOAD Archery is our biggest one and is based on Olympic style shooting. This program has two segments. Fall (indoors) begins the first Saturday of November at 10:00 AM and runs to the end of March. The Beginner shooters program begins the first Saturday of November at 9:00 AM and runs 8 weeks. Spring ( outdoors ) is for JOAD shooters only and runs in June and July. All necessary archery equipment is provided for these courses.
For information on any youth archery questions you may have contact Dave Peterson at (717) 773-8297.