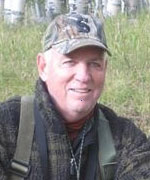 Name: Rick Conley
I started shooting field archery in the late 50's.  After a couple years bow hunting with a recurve I traded it on my first compound bow in 1976 and I've used "training" wheels ever since.  I've competed in 3D, outdoor field/hunter and indoor target leagues.  During the last 35 years I've bow hunted Africa, two Canadian provinces and nine states.
In 2005 I became a PGC Bowhunter Education Instructor.  In 2010 I attended training and was certified by NAA and USAA as a basic archery instructor.  I'm also certified by NASP (National Archery in Schools Program) and employed by PGC as a Basic Archery Instructor Trainer – I train some of the teachers who will conduct the archery classes in schools.
I'm a life member of Hemlock Field Archer's Inc. and the United Bowhunters of PA (UBP).  I'm also a life member of the North American Hunting Club and an Endowment Life member of the NRA.  I serve on several non-profit boards, my church council and as VP at Hemlock.
One of my most rewarding activities – in addition to shooting a bow – is to teach newcomers about archery – safety and competence.  It's really gratifying to watch the improvement in both form and scores and sometimes they improve with amazing speed.  I also enjoy working with experienced archers to see how we can tweak their style to achieve whatever goals they are working towards.
[flagallery gid=4 name=Gallery]
Go back to Instructors