Hemlock Field Archers is the largest archery only club in Central Pennsylvania. From the humble beginning of just a few members and a small clubhouse grew a well-respected club of over 250 members. The Hemlock Archer's Club of today can be attributed to the dedication, hard work and love of archery by past and present members. Located just south of Lebanon, we offer the following:
Winter Indoor / Spring & Summer Outdoor and Winter Outdoor League
Summer Outdoor League – 8 week field & hunter league for any age – 2013 Summer Animal League Team Results have been posted.
Invitationals
Shooters of all ages and capability – Shoot in competition style events for awards,
Target style archery for children 8 to 17 yrs. old instructed in the Olympic shooting method,

Youth Compound
Hemlock offers the "Introduction to Archery" course twice a year for 8 weeks each time and at no charge. Hemlock membership is not required for this course. The JOAD Compound will be held at the same time as the current JOAD program (generally following the Intro Course) and the cost will be the same. For the JOAD Compound program, a Family Hemlock membership is required.
Hemlock Family memberships cost $55.00 per year and entitle your family to indoor and outdoor range access at Hemlock.
Coaching
Coaching is available for individual or group lessons. Times are arranged with individual instructors. Instructors are available with USA Archery, NASP (National Archery in Schools Program) and BSA9 (Boy Scouts of America) certification.
Group lessons are conducted for beginning archers for four or more students of any age. Cost for a one hour lesson is $10 for Hemlock Members and $20 for non-members. Individual lessons are also available for all ages. The cost for a 30 minute individual lesson is $20 for members and $40 for non-members.
The above information is available in this Flyer

Hemlock sponsors fundraisers throughout the year to support the club as well as various charity organizations. These archery events are a fun way to support the club and meet other archery enthusiasts.
---
Hemlock General Membership Meetings
Meetings are held on the second Tuesday of each month at 7:00 PM.
Our next meeting is on Tuesday, December 10th, 2013.
---
Coming up!
Bingo Nights
$500 JACKPOT
Starburst Games – Bingo Prize plus $25
One Strip provided – Additional Strips $ 1
Sunday, February 9, 2014 – Wear RED for Extra BINGO Cards
Call (717) 989-4564 for Tickets – Information
WE APPRECIATE YOUR SUPPORT!
$5 per week
Runs October 15th thru December 17th – 7:00 PM
3D Indoor Friday Night Shoots
Friday, November 1, 8, 15, 22 and December 6, 13, 20
Shoot Time – 4 PM – 9 PM
28 Targets – $8.00
Register at EACH shoot for Meat Drawings on Friday, December 20, 2013
Kitchen will open at 5 PM
---
Are you looking for Shoot Results?
You can find them on the Results page.
Halifax 2013 Results
Palmyra Penn Dutch 2013 Results
---
Check out the Coon Shoot Pictures!

Coon Shoot - June 1, 2013
---
2013 Officers
President
Dirk Reifsnyder
Vice President
Rick Conley
Treasurer
Steve Takoch
Secretary
Sherry Cassel

Directors
Don Grenier
Tony Shutter
Larry Miller
Irv Keller
Contact Hemlock
Club
(717) 274-0802
info@hemlockarchery.com
---
Kitchen Schedule
The Following is Effective during Hemlock Shoots and events  only!
Friday (November / December) night Indoor 3D Shoots Kitchen open 5 PM to 9 PM
Please see our event and shoot schedules on relevant pages for kitchen dates.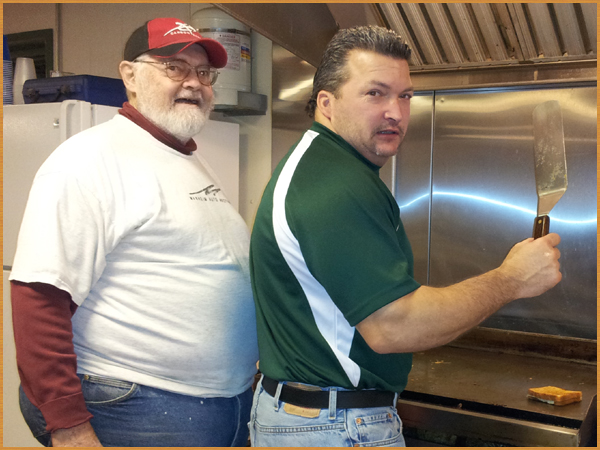 ---
HEMLOCK FIELD ARCHERS
99 Spring Hill Lane
Lebanon , PA. 17042
Hemlock is located along route 72 just 6 miles south of Lebanon, PA and 1½ miles north of the PA turnpike exit 266 (Lebanon Lancaster .) Turn in at Spring Hill Acres sign and take first road to left. Continue ¼mi. to the clubhouse.
Please use our contact to submit questions or comments about this web site.